We stock all the uniforms and sports wear in the correct colours and livery for each of the major schools, in all appropriate sizes to cover the necessary age ranges.
We also supply corporate uniforms for catering and industrial businesses.
---

CONTACT US FOR
ready-made, as well as made-to measure,
---

DOMESTIC
staff uniforms for domestic staff,
---

CORPORATE
corporate staff, factories, or hotels.
No order is too small for us; our one-on-one sales and fitting services will guarantee that your company image is upheld with the highest of standards. Besides uniforms, we also brand promotional items like caps, umbrellas and t-shirts to advertise your company.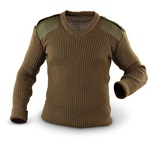 Uniform & Work Wear Sweaters
We supply all sorts of uniform and work wear sweaters. Military sweaters, guard uniforms and many more. We can customise any colour, style and even a logo just for your needs. Give your staff the best quality they deserve. Enquire now for your custom solution.